Sound, music and image in synergy
Sound as a writing on its own
Studio Cairos, part of Cairos Edition, brings together three associates, Jan Vysocky, Stéphane Rives and Jules Wysocki.
Our goal is to offer to filmmakers and their productions new possibilities of sound writing for fiction, documentary or art films.
We practice in the field of sound technique as well as in that of musical creation. We think the sound of a film according to these two prisms simultaneously.
By this accumulation of know-how, the boundaries established between sound editing, sound effects, mixing and composition become porous. The circulation between these different phases of work naturally finds a coherent synergy. Thus, the stages of sound production are articulated in a horizontal, rather than vertical, creative relationship.
Throughout this process, Studio Cairos can develop these exchanges for a greater unity in the writing of the soundtrack of a film.
It is this synergy that we propose, creating the conditions to fully satisfy the needs of films in accordance with their means of production.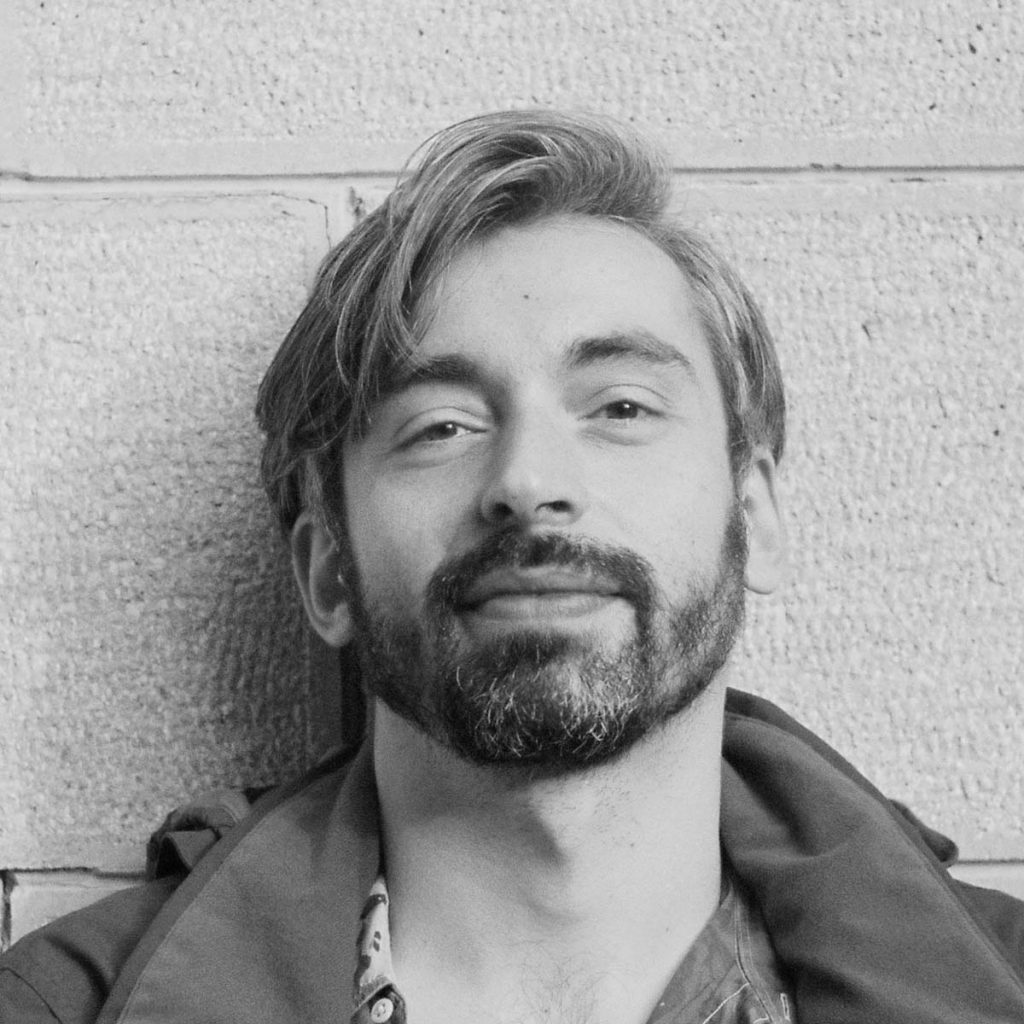 Jan Vysocky is a composer and sound designer of Austrian/Czech origin.
Trained at the Electroacoustic Institute as well as at the University of Applied Arts in Vienna, he began collaborating with young French directors in the early 2000s, thanks to encounters made during a series of concerts of electroacoustic music.
Particularly interested in the relationship between sound creation, image and dramaturgy, he composes music and sound creation for various short and feature-length fiction and documentary films, plays and dance.
Living in Paris since 2010, he created the Studio Cairos and the association Cairos Edition for music and sound creation. Member of the group « Pancrace », their debut album was chosen among the best records of 2017 by The Wire Magazine, Chicago Reader and Soundohm.
For their second record, released in 2019 (Penultimate Press, London), they created their own surround and transportable midi-driven organ called « Organous ».
Stéphane Rives is a musician and composer graduated from the Ecole Normale de Musique de Paris/Alfred Cortot, and sound engineer trained at the Institut National de l'Audiovisuel where he also worked as a sound archive restoration technician.
He works for cinema (fiction and documentary) as a sound operator (set sound, post-production and sound creation).
He is an instructor for Fine Arts and advertising schools (Lebanese Academy of Fine Arts-ALBA, Les Beaux Arts de Paris, École Supérieure des Beaux Arts du Mans-TALM, Sup de Création/INSEEC, …).
He participates in art and philosophy seminars as well as conferences on the subject of sound and listening (Sorbonne de Paris with Yann Toma and François Noudelmann, SATIS, Audio Engineering Society-AES, …).
He regularly collaborates to Gilles Sandoz's film productions and to audiovisual series (TV-RTL Luxembourg, Web series Atelier-ARTE,…).
Jules Wysocki lives and works in Paris.
He has been editing and mixing movies for about ten years.
His relationship with cinema makes him aware of the question of narration and sound dramaturgy. Eager to exploit this field of expression in musical creation, he composes sound pieces that find an echo in the radio landscape.
In 2017, he joined the electroacoustic class of Christine Groult, Pierre Schaeffer's assistant, and immersed himself in concrete music. His compositions are broadcasted numerous times on stage or on the airwaves.
Since then, he has been composing with the help of a feedback device of a transformed drum set and cymbalum. He also practices sound synthesis and field-recording.
From this new sound palette are born several records and collaborations, as well as several film soundtracks.